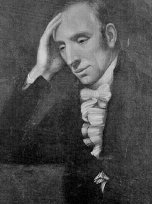 Wordsworth was born in Cockermouth, which is now in Cumbria. His mother died in 1778 and his father died in 1783. Relatives provided for his education. Wordsworth entered Cambridge University in 1787, the year he wrote his first significant poem. During a summer vacation in 1790, he visited France, then in turmoil because of the French Revolution. After graduating from Cambridge, in 1791, he returned to France and became a supporter of the revolution. He returned to England in December 1792. Although liberal in his youth, he became politically and religiously conservative.
Wordsworth met Coleridge about 1795, and Lyrical Ballads appeared in 1798. Most of its poems were be Wordsworth, including his famous "Tintern Abbey".
Wordsworth married Mary Hutchinson in 1802. They had five children. Wordsworth was deeply saddened by the death of his brother John in 1805. His sadness was reflected in his poem "Elegiac Stanzas Suggested by a Picture of Peele Castle". By 1806, Wordsworth had completed one of the most famous poems in English literature, "Ode: Intimations of Immortality." In this piece, Wordsworth praised childhood and urged individuals to rely on their intuition.
Worsworth's masterpiece is his long autobiographical poem, The Prelude: Growth of a Poet's Mind. He wrote it between 1798 and 1805, but it was not published until 1850. Wordsworth wrote most of his best poetry before 1807, all-in-all he wrote 523 sonnets, and many of them compare with the works of Shakespeare and Milton. Queen Victoria honoured him in 1843 when she appointed him poet laureate.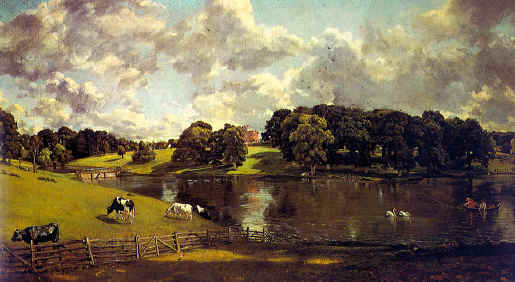 Main Works:
An Evening Walk, 1793
Descriptive Sketches, 1793
Lyrical Ballads, 1798
Peter Bell, 1798 (pubbl. 1819)
The Waggoner, 1805 (pubbl. 1819)
Poems in Two Volumes, 1807
The Excursion, 1814
The Prelude, 1798 (pubbl. 1850)